Ricette
Frappuccino with soy drink
23/03/2016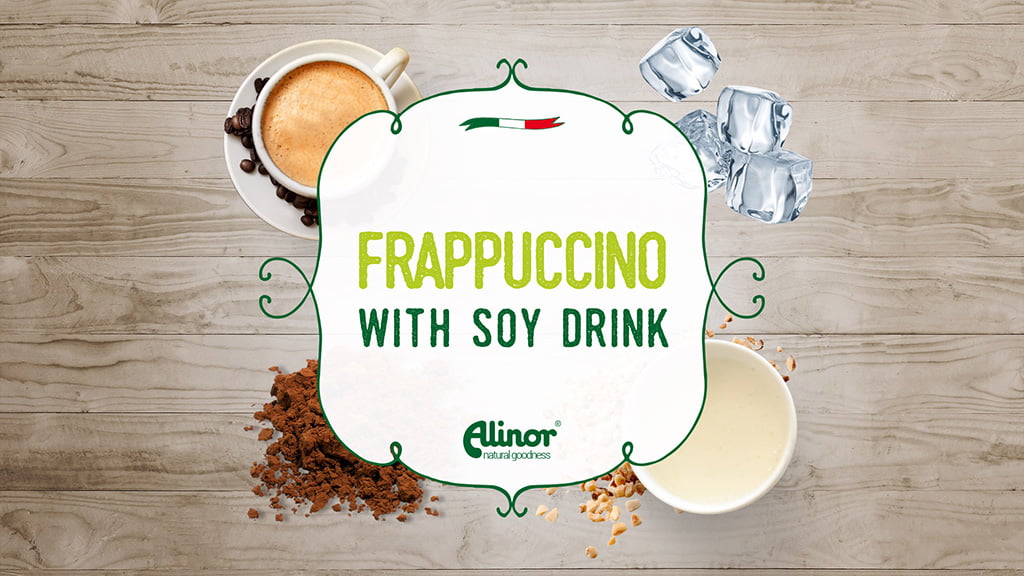 INGREDIENTS
1 cup of cold coffee
250 ml organic soybean drink
3 tablespoons of organic cane sugar
2 cups of ice cubes
cocoa powder to taste
crushed hazelnuts to taste
PORTIONS:
4 people
PREPARATION TIME:
15 minutes
DIFFICULTY:
easy
Preparation
Prepare coffee with mocha and allow it to cool.
Pour the soy drink, coffee and the sugar into the blender and blend for a few seconds. Then add the ice and mix until the mixture cools, but not too much, and the ice is finely crushed.

Serve in a long drink glass.
Decorate it with sifted cocoa powder and a little crushed hazelnut.
Serve with a straw
Tips
Allow coffee to cool well before blending
Ideas and variations
The varieties are almost infinite: the soy drink can be flavoured with vanilla, cocoa or replaced with almond drink, depending on taste; in place of mocha coffee or espresso you can use soluble coffee (2 teaspoons is enough); if you don't care about the calories, you can add chocolate or caramel topping, chopped peanuts or crumbled biscuits.