Ricette
Baked conchiglioni
27/02/2018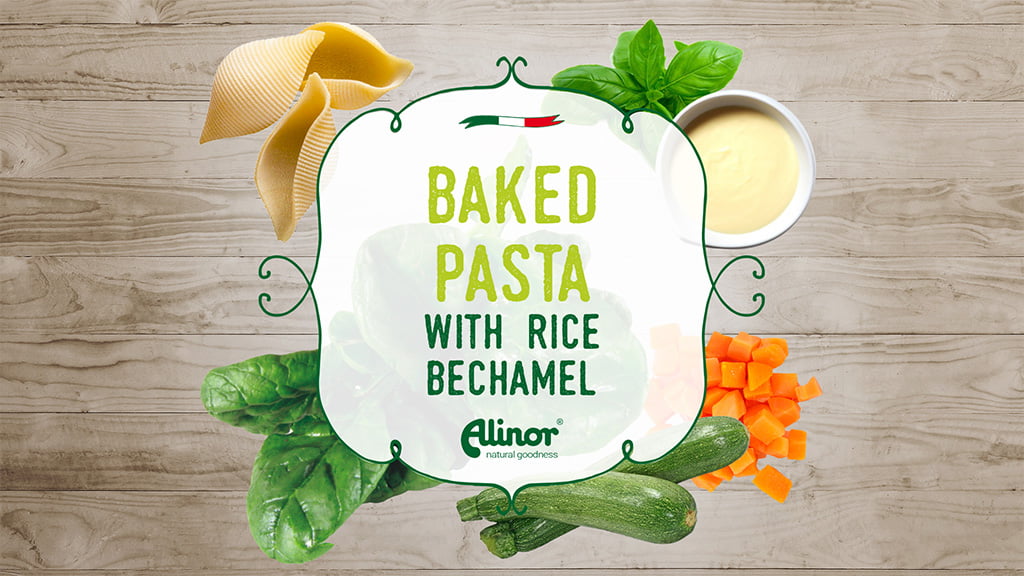 INGREDIENTS
300 g of pasta (conchiglioni)
500 ml of rice béchamel
300 g of fresh spinach
1 courgette
1 carrot
Olive oil: to taste
Salt: to taste
Herbs
1 teaspoon of prepared pesto
PORTIONS:
4 people
PREPARATION TIME:
45 minutes
DIFFICULTY:
EASY
Preparation
Peel the vegetables. Put the spinach, carrot and courgette (cut into cubes) in a pan, add oil and salt and cook over high heat for 10 minutes.
Add the béchamel sauce to the vegetables in the pan: the spinach, carrot and courgette cut into cubes. Add the pesto and also salt if necessary. Drain the al dente pasta (approximately half the recommended cooking time) and let cool.
Pour a layer of béchamel with the vegetables at the bottom of the tray, then start filling the conchiglioni and place them in the tray.
Cover with the rest of the béchamel, previously put aside (more or less half), sprinkle with oil and herbs.
Oven bake at 185° for 30 minutes and serve hot!
Tips
The baked pasta is ready when the typical golden crust forms on the surface.
Ideas and alternatives
You can also try other vegetables such as chard, lettuce, chicory and asparagus.
sparagi